Dishwasher! Hooray!
To say that Nate and I are tired of hand-washing dishes is a major understatement. So, we took advantage of the Lowe's Labor Day Appliance Sale and bought a dishwasher for the kitchen! Hooray! 20% off plus $75 gift cards was too good to pass up. We scored this baby for $600 instead of $800.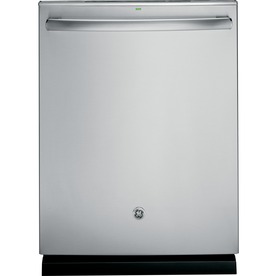 EXCEPT, that we don't actually have a place to install it yet so we have a meeting with a contractor/handyman today to review our options. I would like to remove the drawers next to the kitchen sink to put the dishwasher in the most logical place. Someone else, who shall not be named, would like to install it where the current portable dishwasher (that doesn't work) resides. Of course, that seems like the easiest fix, but it's a little further from the sink than I would like.
Regardless of the solution, we are hopeful that by October 1st, we will have this baby installed and crankin'! Wish us luck!